To all our loyal clients,
We would like to thank each of you for the loyalty you have shown Tessa Stevens over the last 18 months, especially your support and appreciation for our COVID safety measures. We are delighted that from Monday 19th July there will be a relaxation of Government regulations, providing us with the freedom to decide how we operate.
We believe our approach will allow you to enjoy your Tessa Stevens visit safely.
What to expect from Monday 19th July.
Appointments
Our online booking system will be open giving you the freedom to make appointments whenever you wish.
Greeting you
We will continue with our one way 'meet and greet' system and encourage everyone to keep a safe distance when queuing at reception. We will no longer take your temperature, however, we will be asking you to use hand sanitisers. We will continue to limit the number of clients in our clinic and fewer staff will be working each day.
PPE
Our PPE charge is £2.50. We are also pleased to confirm that spacing and PPE have been adjusted to reflect our new COVID policy.
Face
Face coverings will be mandatory in all communal areas for staff and clients. Our staff will continue to wear face masks and appropriate PPE in your treatment room, however you have the choice to remove your face covering during your treatment.
Hands
We have hand sanitiser stations throughout the clinic and we encourage you to use them. We will also ask you to wash your hands in the treatment room before your therapist begins treatment.
Housekeeping
We are committed to our new intense and enhanced deep cleaning regime and our team will be vigilant especially around areas that are commonly touched. We have a protocol in place for each and every treatment including the use of auto claves, UV cabinets and sanitisation sprays.
Important information relating to treatments
Please do not attend your appointment if:
Government guidelines advise you to isolate after travelling abroad in the last 14 days.
You have any COVID symptoms.
You have a positive result from a PCR or lateral flow test taken in the last 24 hours.
Please contact us before your appointment if you:
Have Long COVID, so that we can prepare any adjustments before your visit.
Have had a COVID vaccination in the previous 48 hours, as we may need to make adjustments to your treatment.
Laser treatments for hair removal or skin care cannot be undertaken until a minimum of 30 days have passed since any COVID vaccination.
All eyelash, eyebrow, HD, YUMI and Henna brow treatments require another patch test 24 hours prior to your visit, this can be done at the door with no appointment.
Any gift vouchers and online orders purchased may be collected from the clinic or posted out and we also offer electronic emailed Gift Vouchers available online.
Click the link, to start shopping online  https://www.tessastevens.com/shop-online/  
You can contact us for enquiries/appointments/orders
Phone: Clinic phone line 020 8292 4468 
Email: Info@tessastevens.com / orders@tessastevens.com
The best way to keep connected and informed with all updates and changes, is to ensure we have your email so you can receive our newsletters and to follow us on our social media platforms below:
Facebook: Tessa Stevens Health & Beauty Clinic
Instagram: tessastevensbeauty
Thanks for your loyalty and continued support and co-operation, we really do appreciate it
Can't wait to see you in the salon again!
Tessa and the Team
x
Award-Winning Health & Beauty Clinic in London
Welcome to Tessa Stevens Health and Beauty Clinic. Our team of fully qualified, experienced and friendly staff are here to provide you with a warm welcome.
We provide a wide range of beauty and aesthetic services from facials and nails to lasers and injectables. Above all, you can be sure we will offer you a friendly, private consultation with accurate, honest advice, tailor made for you.
We have been here for over 13 years and along the way we have won many awards which are evident of our contented clients reviews and journeys with us.
Our clients have remained loyal as we work hard to meet their expectations. And for that, we are immensely proud.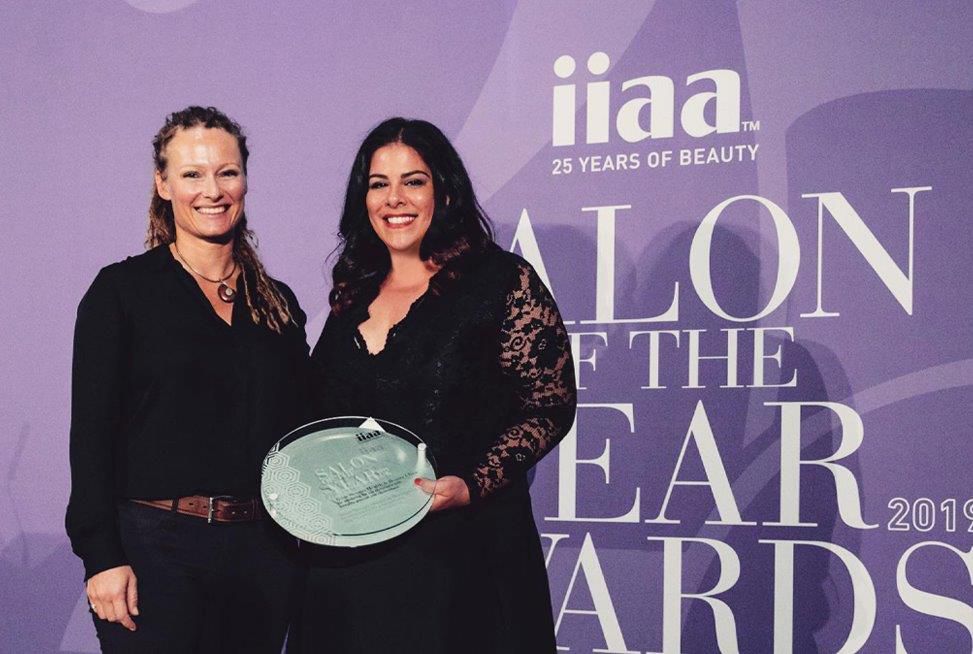 We focus on exceptional care
Here's just a few things our lovely clients have said.
Liz B.
I have been a client for many years. Visited today and reminded why I have remained loyal. Wonderful staff who genuinely care.
Emma P.
I went from very skinny over plucked brows to full thick brows. The process was pain free and Mel took her time in getting me the exact right look that I was happy with.
Stephanie W.
All the staff are very professional and give the best service to you. My Shellac French fingernails always look absolutely fantastic.
Siobhan J.
My first visit was lovely. Karina gave me a full body massage and it was so relaxing and just what I needed.
Leena P.
The service that the ladies provide is absolutely amazing, top class and would not go anywhere else for my beauty needs.
Simon J
Fabulous massage by Louise this week, very good at finding where my back is goes tight, and focussing on those areas
Maria H.
I only went for a facial with the lovely Athena and I've been hooked ever since , the staff are so friendly and efficient, can't do enough to help
Louisa S.
I have been here for a couple of treatments in the last 12 months and each time I feel so well looked after, pampered and relaxed!!
You're in award winning hands