OBAGI
At Tessa Stevens we use OBAGI to treat ACNE grade 4 plus as well as very stubborn HYPER-PIGMENTATION (inc MELASMA).
Our staff are fully trained in OBAGI skincare. We offer consultations and can provide you with any prescriptive products to suit your skincare needs.
Price List
OBAGI Consultations
£50.00 (refundable against a treatment)
Prescription fee (if any prescriptive products are required)
£15.00 per prescription
Obagi consultations are required as it is a fully prescriptive range which treats these concerns much faster and effectively.
BOOK NOW
OBAGI Nu Derm System
The Nu-Derm® System is the physician-dispensed, skin care system that can actually transform your skin at the cellular level. By addressing the signs of photodamage and restoring the healthy function of your skin cells, this system is clinically proven to result in younger- and healthier-looking skin.
OBAGI Medical has been specifically formulated to transform the skin from within. OBAGIMedical Products result in younger, healthier looking skin. The OBAGI Medial Product range helps reduce the visible signs of ageing such as fine-lines, wrinkles, melasma (dark sports), hyper-pigmentation, laxity and uneven texture. Contained in the range there are also a number of products designed to treat adult acne
OBAGI CLENZIderm M.D System
OBAGI CLENZIderm M.D™ Systems are the only prescription based acne treatments that contain a patented, soluble form of 5% benzoyl peroxide (BPO) which being more easily absorbed by the skin, has been clinically proven to penetrate the follicles for effective reduction in both P. acnes bacteria and associated lesions.
OBAGI Blue Peel Radiance
A quick, superficial salicylic acid-based facial peel that exfoliates and helps improve overall complexion. It provides tighter, smoother, brighter-looking skin after just 1 use. A series of 4 – 6 peels provide the best results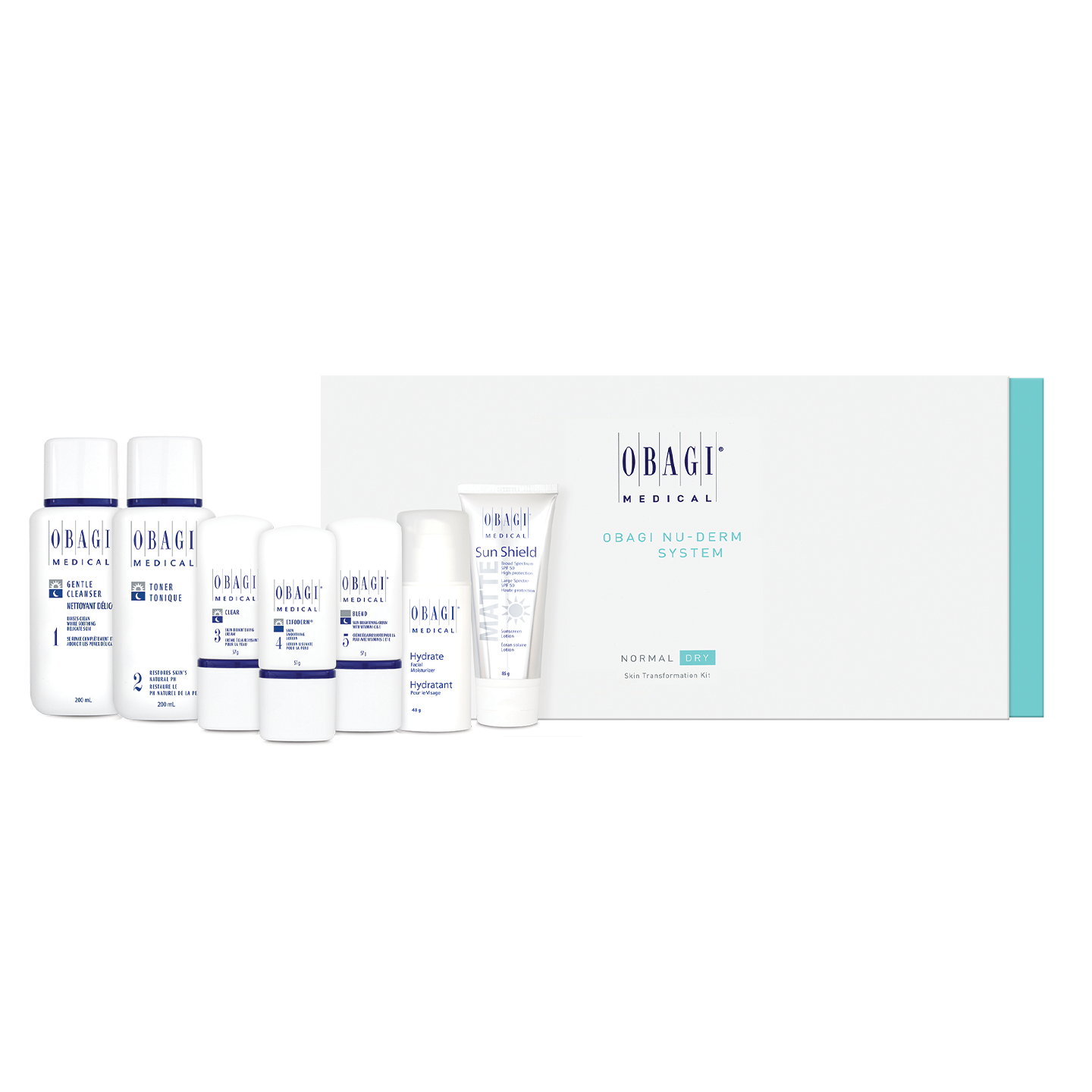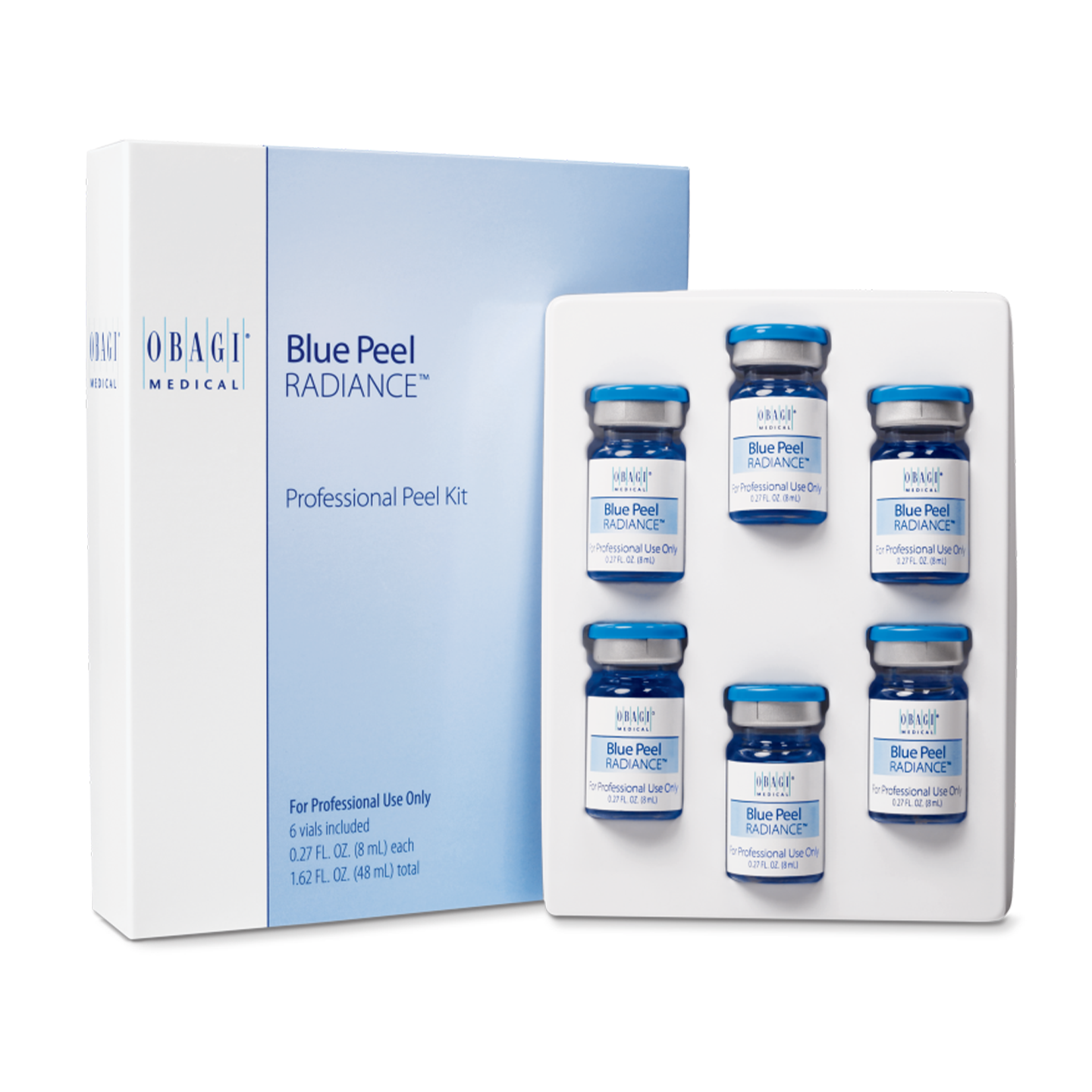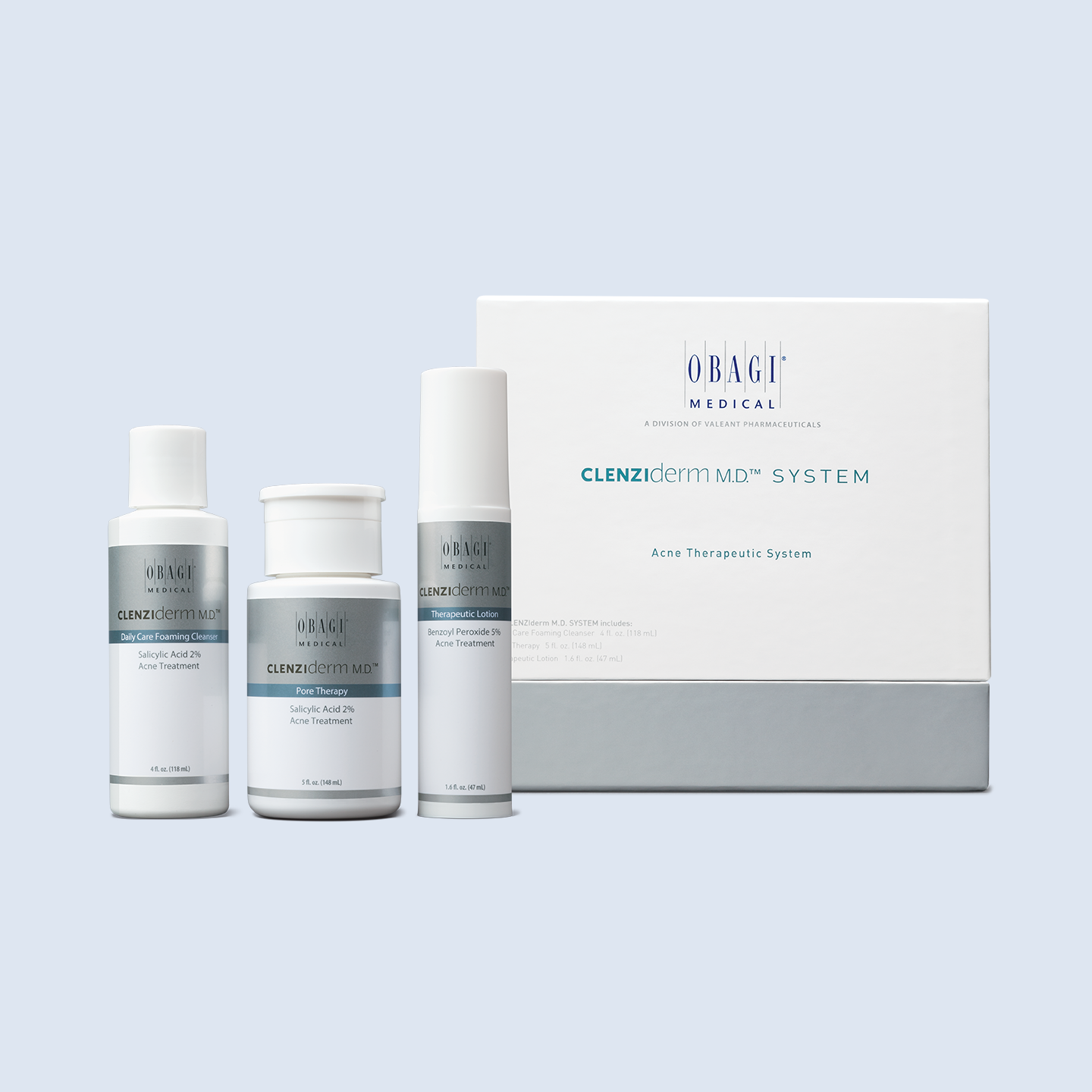 Frequently asked questions
What is OBAGI Blue Peel Radiance?
What results can I expect?
What does the procedure involve?
How do I prepare my skin prior to the peel
How do I care for my skin post peel ?
If I use Nu Derm can I still have the peel
If I use the OBAGI-CR-x Clarifying Serum, can I have the peel?
What if I am using the CLENZIDERM M.D system?