Unwanted hair can be a problem for many of us, and many people suffer in silence without the correct advice and treatment. After a private, personalised consultation with one of our trained therapists, we'll create a tailor-made programme just for you, chosen from our range of waxing, electrolysis or laser treatments.
We specialise in hot wax hair removal and have years of experience using this traditional and more comfortable hair removal method. It's warmer than strip wax, regrowth is slower and it doesn't require a piece of cloth or paper to remove the hair. Our therapists are trained in all areas of body waxing and offer a professional service to comfortably remove unwanted hair
Please note, we are a gender neutral salon, therefore, our prices are stated as 'From' and the cost of each treatment is based on the individual
Price list
Half lower leg
From £23.00
Half upper leg
From £28.00
Basic / High Bikini
From £20.00
Upper lip and chin
From £20.00
Full leg (including Basic Bikini or High Bikini)
From £48.00
Full leg (including Hollywood or Brazilian)
From £65.00
Male 'Boyzilian/Monty Wax"
From £100.00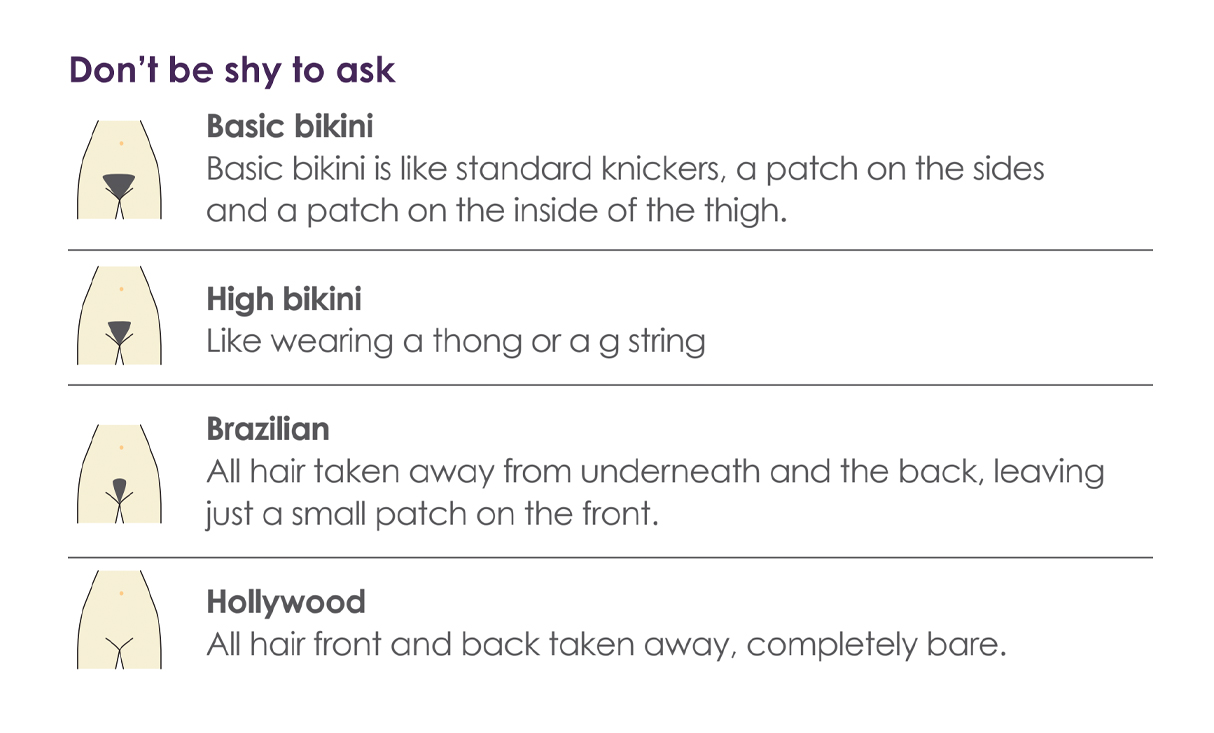 I have never had waxing before what should I expect?
How long do the hairs have to be?
What to I have to do to prepare?
Will I need to be naked to have a Brazilian?
Can I have a Brazilian if I am menstruating?