About Jane Iredale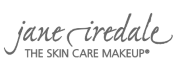 Jane Iredale is the president and founder of  Jane iredale Mineral Cosmetics. She was the first to supply the aesthetics industry with a full-line of makeup based on minerals and the first to see the potential of offering physicians a makeup that was good for the skin. Jane Iredale has worked with world-renowned plastic surgeons and dermatologists in the development of her line and lectures all over the world on its benefits.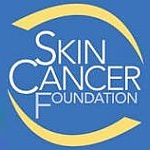 We fully understand that make up is such a personal thing to each and every person, women and men of all ages. However, lots of brands on the high street can be filled with heavy talcs and heavy fillers, which can cause the health of your skin to deteriorate and also prevent some conditions from improving. We believe in the philosophy that your make up bag should be clean 80% of the time. Mineral make up plays a vital part in your journey to gaining the best skin health. Jane iredale are a clean beauty brand and is recommended by the Skin Cancer Foundation
If you want to learn more about mineral make up and how to get the best coverage on your skin with a day foundation or full evening cover, your professionally trained make-up artist can show you how to and a base that can give you the best coverage in the cleanest way for your skin!
To purchase any of the Jane Iredale clean make up products please call or visit the salon.
Price List
Colour match 15 minute appointment
FREE
Frequently asked questions
What is Jane iredale make up?
How do they differ from other make up?
How can clean make up help my skin?
How good is the coverage if I want to cover blemishes and spots?
Does the foundation include SPF?
How do I know what JI colour suits me?