Price list
SkinPen is a micro-needling tool that uses sharp needles to create tiny holes in your skin. In response to these micro-injuries, your body produces collagen and elastin to heal the wound naturally. The SkinPen® microneedling device has revolutionized microneedling, offering improved results compared to dermarollers. SkinPen® is more sanitary because it uses disposable needle cartridges. … Microneedling sessions are short and require little downtime
A full and in-depth consultation must be carried out prior to having this treatment. The topical anaesthetic cream which is to be used in the treatment must be patch tested on your skin during this consultation to ensure your skin is suitable for treatment. If you have a darker skin (skin types 4-6) we would also advise having a small patch test using the roller.
Price on application for each area
Acne Scaring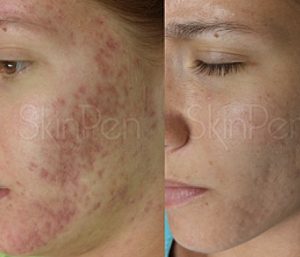 Before & After – Acne Scaring
Acne Scaring
Acne Scaring – Before and After
Ageing Skin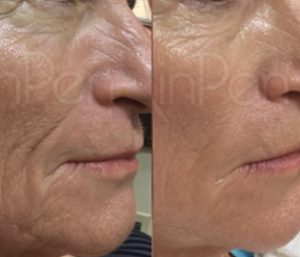 Before & After – Ageing Skin
Ageing Hands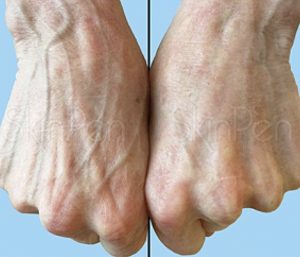 Before & After Ageing Hands
2 Procedures 4 weeks apart
What is a SkinPen treatment?
Is SkinPen the same as Microneedling?
How many treatments will I need?
What you can expect from yourr SKINPEN PRECISION MICRONEEDLING PROCEDURE?