Laser (IPL)
If you have already heard of Laser (aka IPL) you may already know about this treatment. It can be used for getting results for certain skin types and for hair removal. So why are we talking about laser treatments in the autumn rather than in the summer?
Laser hair and skin season
Laser treatments can be used for the skin, targeting skin issues such as red veins, rosacea, and skin pigmentation or age spots.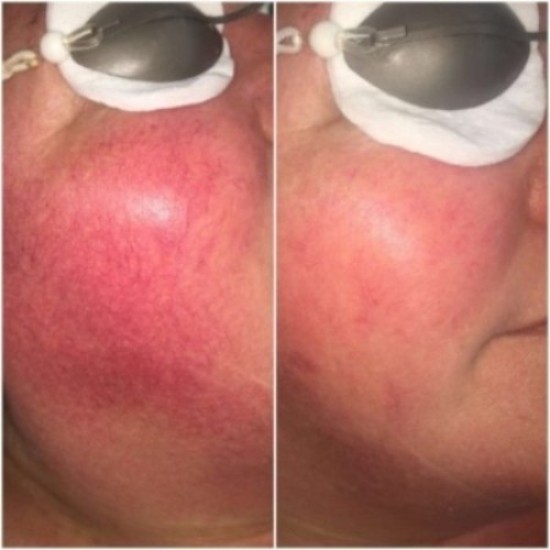 The Ellipse IPL treatment works by directing well-controlled pulses of light into the upper skin layer. This is where the skin creates its own magic. The chemicals naturally found in the body convert the light into heat. This heat is then used to destroy the parts of the cells that cause the discolouration.
The light produced by the laser system is directed to produce the correct pulse length and the right amount of energy. This is in order to only destroy the targets without damaging any of the surrounding tissue.
What will you need?
For this treatment, you will require a consultation in order to be sure this treatment is suitable for you.
Our therapists will advise you on how to prepare and strengthen your skin prior to treatment. This is to ensure that the condition we are treating responds well. If your skin health is poor, the therapist may advise you to change your skincare and nutrition before you have a patch test and commence treatments.
The treatment is ideally carried out in the autumn months, as the skin mustn't be exposed to too much sunlight, so booking in your consultation now is the perfect timing.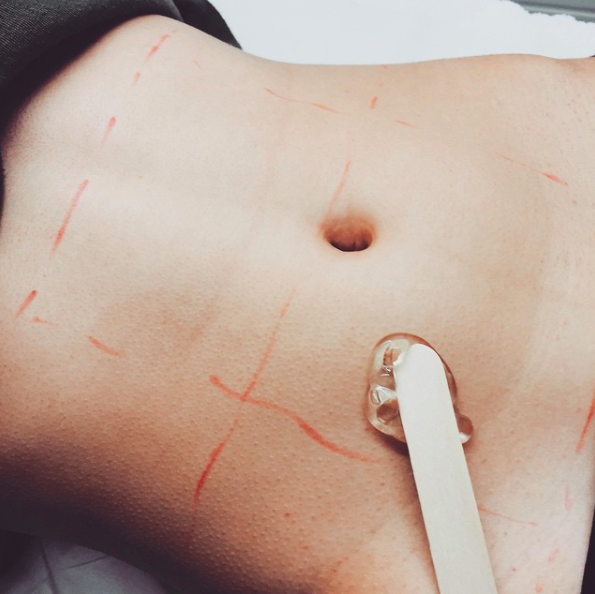 Laser Treatment and Body Hair
Laser treatments can also be used for getting rid of unwanted hair on the body. We have been treating hair for many years with IPL, wax, and electrolysis.
It is a permanent method of hair reduction, which can be applied to the face or the body. This treatment is ideal for treating unwanted hair. It's a brilliant way to treat areas like the underarm, bikini, and legs.
The unique hair growth cycle must be followed. This means you must attend every 3-8 weeks depending on the area you want to be treated. October is ideally the best time to start as you need 6-8 sessions. If you start in October by next spring-summer your program should be complete and your permanent hair reduction achieved! This is why we call September/October/November laser season.
There are some people that are suitable for laser treatments and it is a very successful treatment. People who have darker hair growth find laser more suitable. This is not a treatment for those that have an active tan or grey/white hair.
What do you need?
For this treatment, you will require a private consultation to discuss your needs. Some people will find that this treatment is not suitable but our professional therapists will explain alternative options and these can be discussed.
Remember, at Tessa Stevens Health and Beauty Clinics we have advanced knowledge and training of all the treatments and products that we have on offer.
It is vital your therapist has had not only to manufacture training but core knowledge which includes safety training. We have all of this and more – all of our therapists that administer this treatment have had further training with an experienced laser technician in order to develop and understand the knowledge of the hair and treatment journey.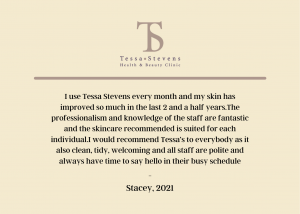 To find out more about skin laser or hair laser treatment, or to book in your private consultation