Improve your skin health at home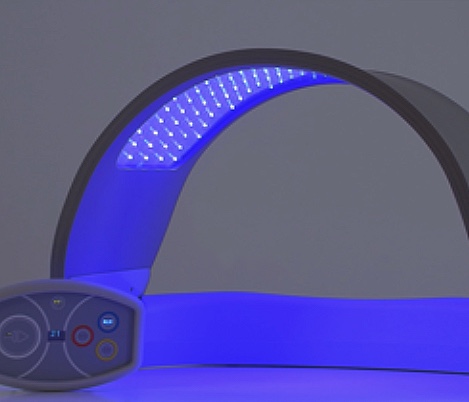 The Dermalux® Flex MD is a LED Phototherapy Medical grade suitable as a home device. It can be successfully used for the treatment of general skin health, Rejuvenation, Acne, Pigmentation, Redness, Psoriasis, Scaring, Wound Healing and Musculoskeletal Pain. The system can be used on the face and body. The Flex MD system is intended for use by non-trained public at home and trained skin professionals via our training materials.
You can use it on freshly cleansed skin or you can combine it with other treatments like mask and deep cleanse and create a mini home facial treatment.
The device emits specific wavelengths of low level, narrow band light for the treatment of certain cosmetic, dermatological and medical indications. The wavelengths used in the Dermalux® Flex MD system are Blue 415nm, Red 633nm and Near Infrared 830nm.
Hire Conditions:
We will email you the full package of the Flex Hire Documentation including the Flex Hire Agreement which must be read and signed upon collection
Due to COVID-19 guidance we are keeping a 24hour space between the hiring of the Flex Home Device to ensure it is sanitized and safe to use
Hire Price £120pw
A £200 Holding Fee is required whereby your card details are held securely via our Stripe pay. Payment is only taken should the Flex Home Device be damaged upon its return and inspection
For full information on hiring the Flex Home Device please email: